Two Additions Provide Pivotal Support at Growing Marketing Services Company
CORONADO, CA – bBIG Communications Inc. today announced the hiring of two new employees that will shore-up the expanding company's Sales and Client Services teams. Kameron Wildfong has been appointed as Vice President of Sales and Development with a focus on industrial channel expansion, while Saydie Arami will bolster the Client Services Team as an Account Executive.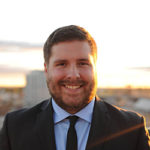 Wildfong comes to bBIG from Essentra, a global distributor of industrial supplies, where he led an internal team and external marketing partners in a strategic campaign to drive sales. Previously, he served in marketing and operations leadership positions at RE/MAX of Grand Rapids, Beer City Metal Works & Construction and D&D Building Inc. – all Michigan-based companies. A graduate of Grand Valley State University, Wildfong will work closely with company CEO David Gibson and COO Mark Igo.
"I am thrilled to be joining bBIG and helping to grow their industrial customer base. It's a sector I know quite well and I'm eager to get going," Wildfong said.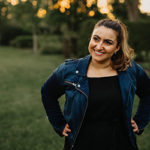 Arami spent the last six years with Illinois-based Integrated Merchandising Solutions (IMS), where she assumed increasing responsibility over all facets of account management. A graduate of the University of Iowa and a certified Project Management Professional, Arami began her career with PromoWorks LLC where she excelled as a Logistics Account Manager.
"I have a passion for delivering for the client. When brands place their hard-earned reputations in your hands, they trust that you're going to get the job done," Arami said. "bBIG prides themselves on customer satisfaction and I'm ready to jump in with both feet."
bBIG CEO Gibson said, "Our company continues to add clients and add talent. Kameron and Saydie will be dynamic additions to the team and we're excited about their arrival."
About bBIG Communications
bBIG Communications is an Omnichannel marketing services provider of digital, mobile, social, print, and point of purchase solutions. Our customized business consulting and marketing campaign solutions are rooted in the foundation of helping our clients win! By keeping a pulse on the latest marketing trends and technology for products and services spanning multiple industries, we are able to share a diverse, fresh perspective with our clientele. Coupled with our love of optimization, via our best-in-class All Channels On™ approach, analytics and reporting, we continually evolve our suite of services available. Discover more at bBIGcommunications.com