ABOUT bBIG COMMUNICATIONS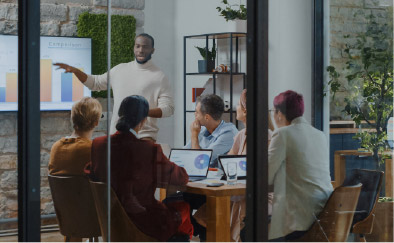 bBIG is a leader in providing award-winning marketing and media solutions. Our customized services are rooted in the foundation of helping our clients win! By keeping a pulse on the latest marketing and media trends for products and services across multiple industries, we share a diverse, fresh perspective with our clientele. Coupled with our love of technology and innovation, via our best-in-class ALL CHANNELS ON® approach, analytics and KPI reporting, we continually evolve our suite of services to drive sales and maximize results.
As a virtual agency since our inception, bBIG Communications, Inc., stands alone because we've been able to attract top talent from across the country to spearhead each of our key marketing catagories, from media and advertising to social media, content creation and more. We identify the best of the best and don't ask them to relocate. The result is a team full of industry experts that have hands on experience in their field leading each of our marketing departments.
Our subject matter experts look at each relationship and build out customized marketing plans designed to deliver more traffic and sales to your brand. Because no two programs are the same, we start with a listening session to understand your needs. We develop programs specifically designed to meet your goals and budgets and we measure every dollar spent to ensure you're seeing the highest ROI.
The results speak for themselves. More than half of our client base has been with us for more than five years, with some relationships going back as far as 20 years, because our team delivers.