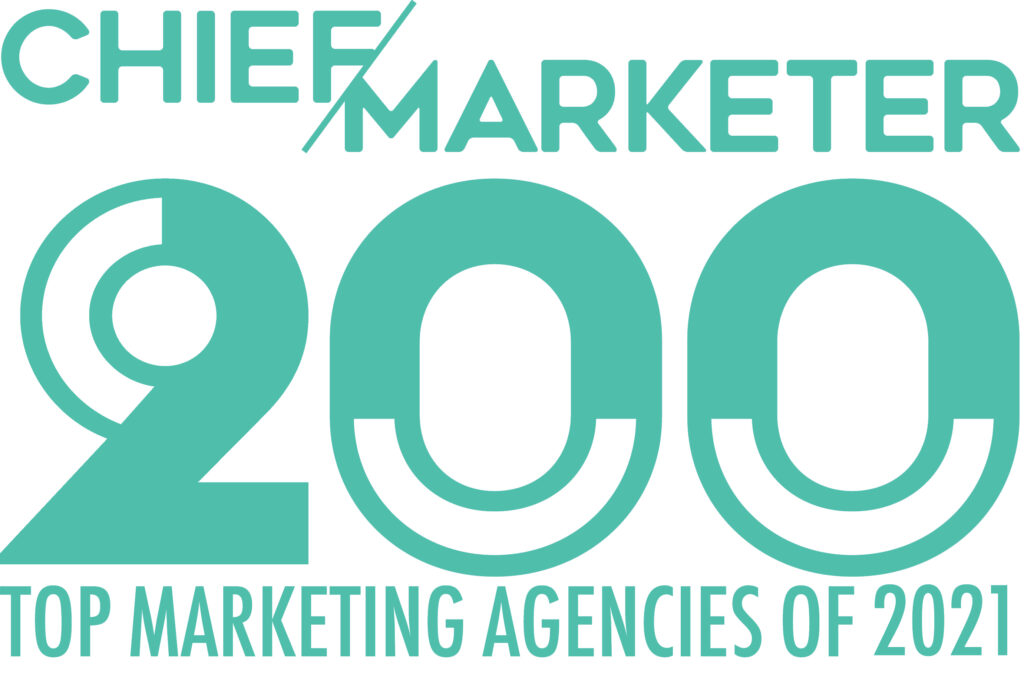 Despite the Challenges Presented in 2020, bBIG Communications Helped Clients Navigate Obstacles to Expand
CORONADO, CA (February 24, 2021) – bBIG Communications, Inc., has won its third straight Chief Marketer 200 Award, presented annually to the nation's top 200 marketing agencies.
Having operated as a virtual agency for more than a decade, bBIG Communications was well positioned to service its clients during a difficult year.
"In a year when brand engagement and activation took on entirely new meaning, the agencies recognized in this year's CM200 quickly took action to help their clients innovate and move forward," says Jessica Heasley, Group Editor & Publisher at Chief Marketer. "The CM200 represents a comprehensive portfolio of strategic partners who can help brands evolve and thrive in 2021 and beyond."
In presenting the award to bBIG Communications, Chief Marketer noted the following about bBIG Communications.
"As a 100-percent virtual/remote agency even prior to 2020, bBIG Communications was especially well situated to deal with the shelter-in-place response to the pandemic. It also helped clients adapt to restrictions with programs such as its COVID Safety Campaign for the Defense Commissary Agency (DeCA), which communicated the government agency's global guides for addressing COVID-19 while encouraging authorized shoppers to return to base commissaries. Making its full-service offering even more robust, bBIG Communications added PR services and strategies, naming Mark Tedeschi Vice President of Public Relations and Communications."
A key initiative for bBIG Communications during 2020 was creating a coalition of brands, including Procter & Gamble, Nestlé Purina PetCare and Tyson Foods to work in partnership with The Defense Commissary Agency (DeCA) to help deliver the message that shopping on base was as safe, or safer, for military personnel than shopping anywhere else.
The integrated campaign brought all facets of bBIG Communications ALL CHANNELS ON® marketing mix into play as the campaign included a mix of digital, content creation, advertising, public relations, email marketing, influencers and more.
"We're delighted to be recognized by Chief Marketer as a 'threepeat' winner for the work we've done and we were extremely fortunate to see growth come from within our existing roster of clients as well as from new clients that joined us during the course of what we can all admit was a very difficult year," said David Gibson, President of bBIG Communications.
bBIG Communications offers clients a full range of digital marketing and social media solutions, custom websites, app development, digital ads, content creation, digital couponing and public relations as well as text and email marketing.
bBIG Communications is also proud to launch its new website. To learn more about bBIG and see its expanded offerings on its new site click here.
About bBIG Communications
bBIG Communications, Inc., offers customized business consulting and marketing campaign solutions that are rooted in the foundation of helping its clients win. By keeping a pulse on the latest marketing trends and technology for products and services spanning multiple industries, bBIG Communications is able to share a diverse, fresh perspective with its clientele. Coupled with the agency's love of optimization, via its best-in-class ALL CHANNELS ON® approach, analytics and reporting, bBIG Communications is continually evolving its suite of available services. To learn more visit: https://bbigcommunications.com
###