CORONADO, CA. (March 15, 2021) – bBIG Communications Inc., has named Boban Lekoski as its new social media manager. Lekoski will manage the firm's earned and paid social media outreach.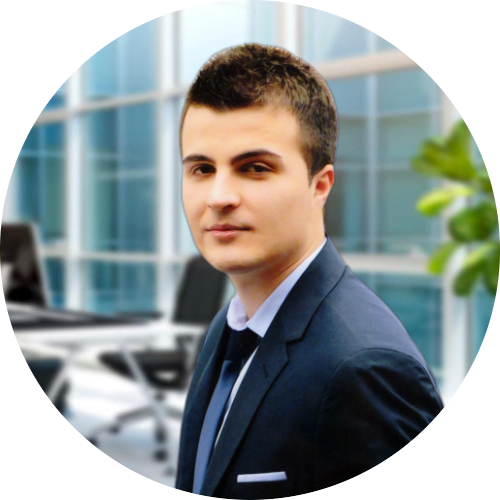 bBIG Communications, an award-winning marketing and advertising firm, manages social media for a wide range of leading national consumer brands. Lekoski will be responsible for recruiting and managing contributors and influencers, developing and implementing customized content strategies for its clients, content development, including video, and implementing campaign measurement programs.
Lekoski, who speaks five languages and holds dual master's degrees in digital marketing and social media, as well as eBusiness management, joins bBIG Communications with an impressive resume, most recently serving as social media manager for OpenMoves, Inc. Prior to that, he served as the brand engagement coordinator at Nutanext.
"One of the advantages we hold is that we've been operating as a virtual agency for over a decade, and that has allowed us to bring in subject matter experts from across the world, and the addition of Boban to our team is a testament to the success of that strategy," said David Gibson, president and CEO of bBIG Communications. "We're delighted Boban chose to join bBIG Communications, and with Boban's leadership, we look forward to being able to offer our clients an even more robust suite of digital marketing services."
Lekoski also holds more than a dozen certificates from Microsoft, Google and YouTube, which span from advertising and measurement to email marketing and inbound marketing.
About bBIG Communications
bBIG Communications Inc., offers customized business consulting and marketing campaign solutions that are rooted in the foundation of helping its clients win. By keeping a pulse on the latest marketing trends and technology for products and services spanning multiple industries, bBIG Communications is able to share a diverse, fresh perspective with its clientele. Coupled with the agency's love of optimization, via its best-in-class ALL CHANNELS ON® approach, analytics and reporting, bBIG Communications is continually evolving its suite of available services. To learn more visit: https://bbigcommunications.com
###