As Veterans Day approaches, we're delighted to announce a partnership with Operation Homefront to help take care of our members of the military. They have just announced their annual fundraising campaign, 11 Days of Impact, and We Can Coffee ™, a coffee brand bBIG Communications has rebranded and operates,is proud to be a part of the effort.
Operation Homefront is a national nonprofit organization whose mission is to build strong, stable, and secure military families so that they can thrive – not simply struggle to get by – in the communities they have worked so hard to protect. Recognized for superior performance by leading independent charity oversight groups, 90 percent of Operation Homefront expenditures go directly to programs that support tens of thousands of military families each year.
This year, as it embarks on its 11 Days of Impact Campaign, Operation Homefront is issuing a challenge to raise $222,000 to help more military families start strong and stay strong in their communities, our communities, that they have worked so hard to protect.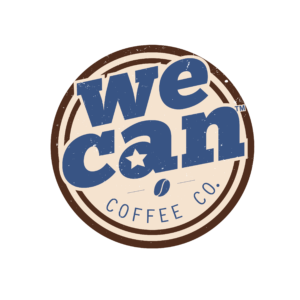 To support this program, We Can Coffee has committed to donating 10 percent of all sales to Operation Homefront throughout the month of November to help reach that goal. Operation Homefront's '11 Days of Impact' campaign kicks off on November 1 and continues through Veterans Day on November 11.
"We're delighted that We Can Coffee is contributing to this great cause," said David Gibson, President and CEO of bBIG Communications, Inc. "Military families deserve our unfailing support for all that they have done to serve our nation."
Operation Homefront offers relief through critical financial assistance and transitional housing programs, resiliency, through permanent housing and caregiver support services as well as recurring family support with programs and services throughout the year. Since inception, Operation Homefront has fulfilled more than 48,000 requests for assistance totaling more than $32 million.
"The work they are doing is truly inspirational, " said Mike Radzicki, a Co-Owner of We Can Coffee Company. "We Can Coffee is all about 'Embracing Our Heroes' and we ask anyone who knows a member of the military or first responder to please nominate them today.
###